Moto X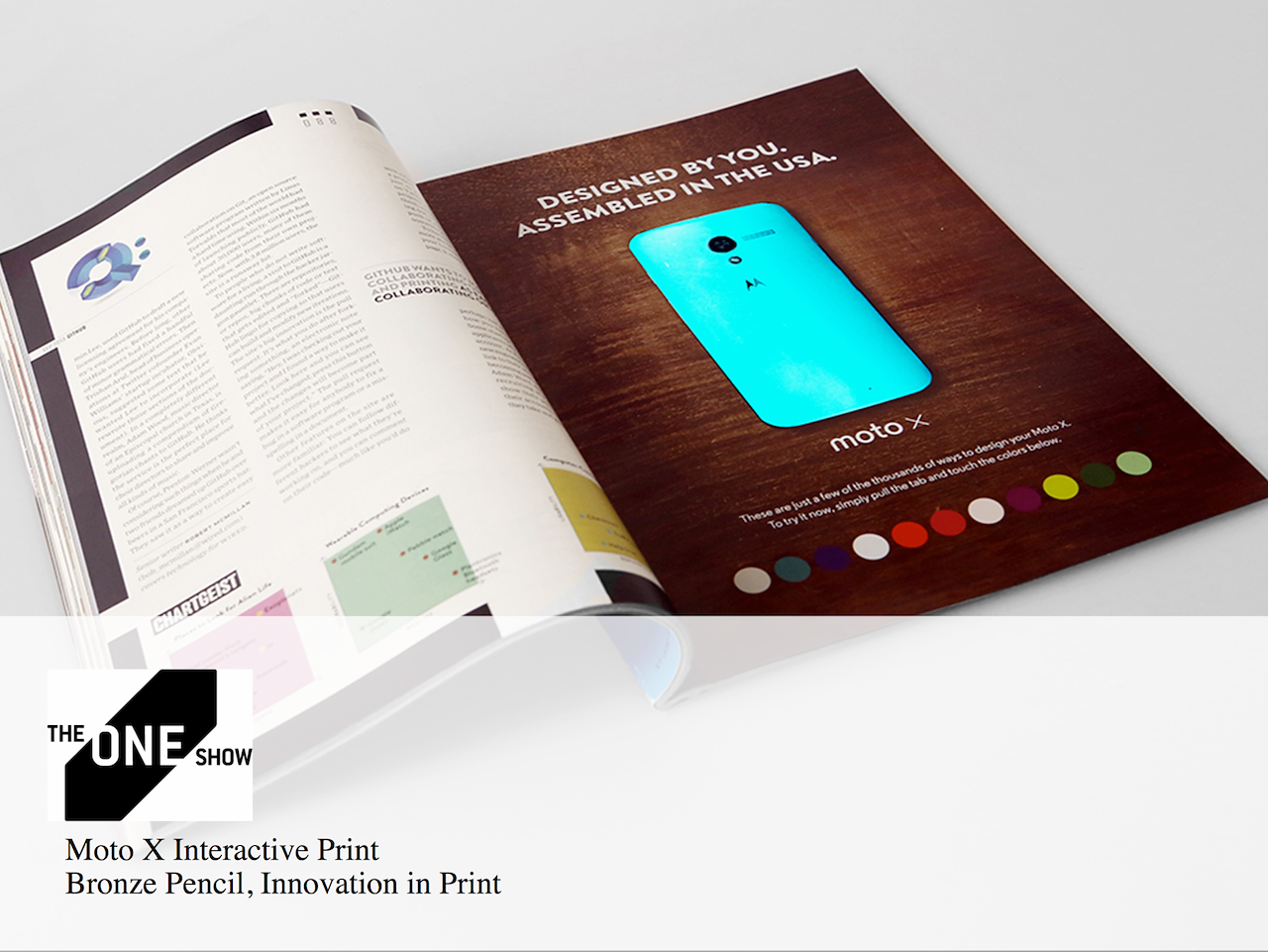 A first of its kind touchable print ad. Featured in Wired. Each color dot changes the phone back, which offered multiple color configurations.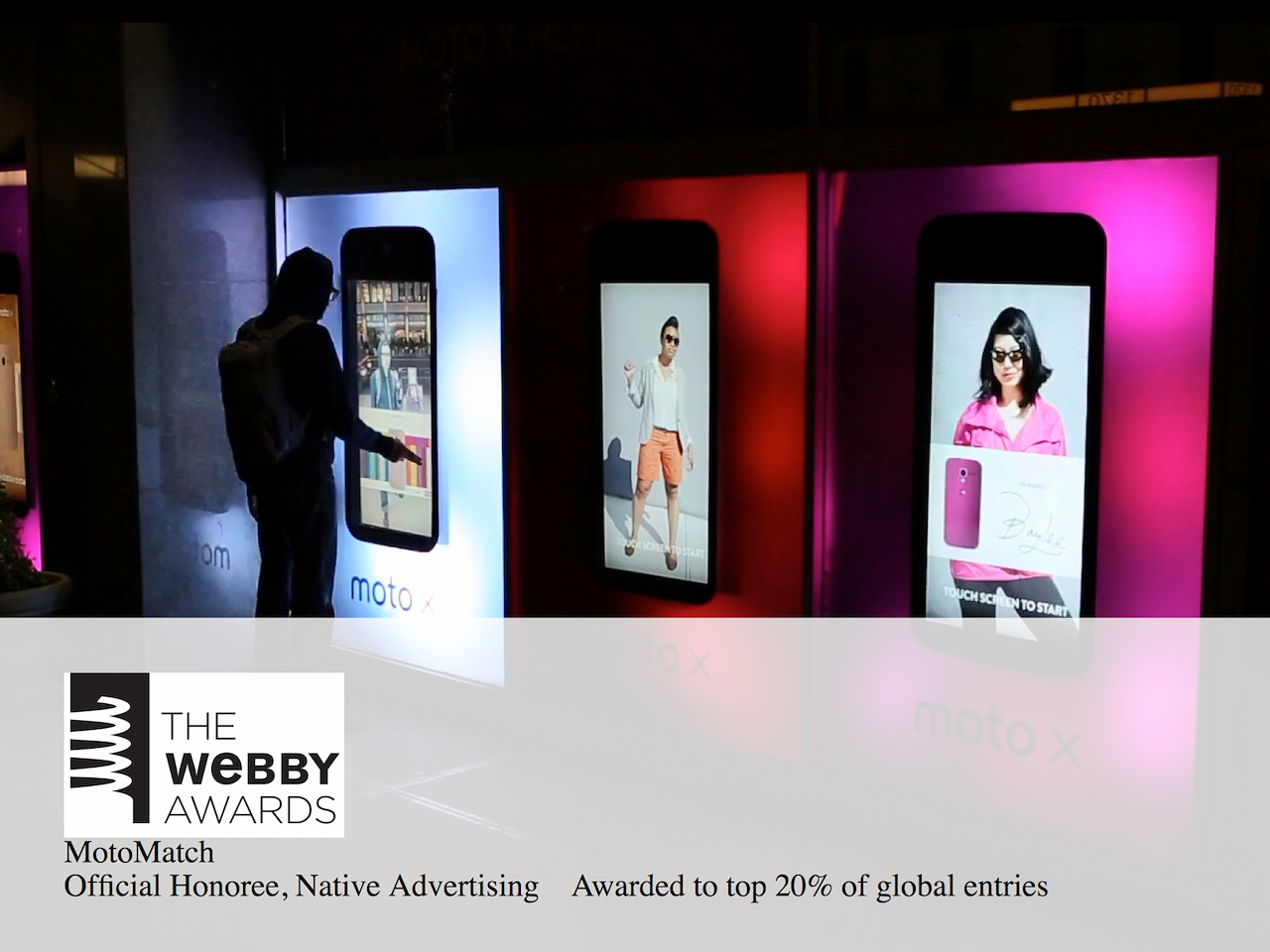 MotoMaker is a kiosk that through a unique camera captures the user's clothing style/color and offers a Moto X that matches ones style. The user can then edit the color, keep as is and personalize by signing the screen and share from the kiosk.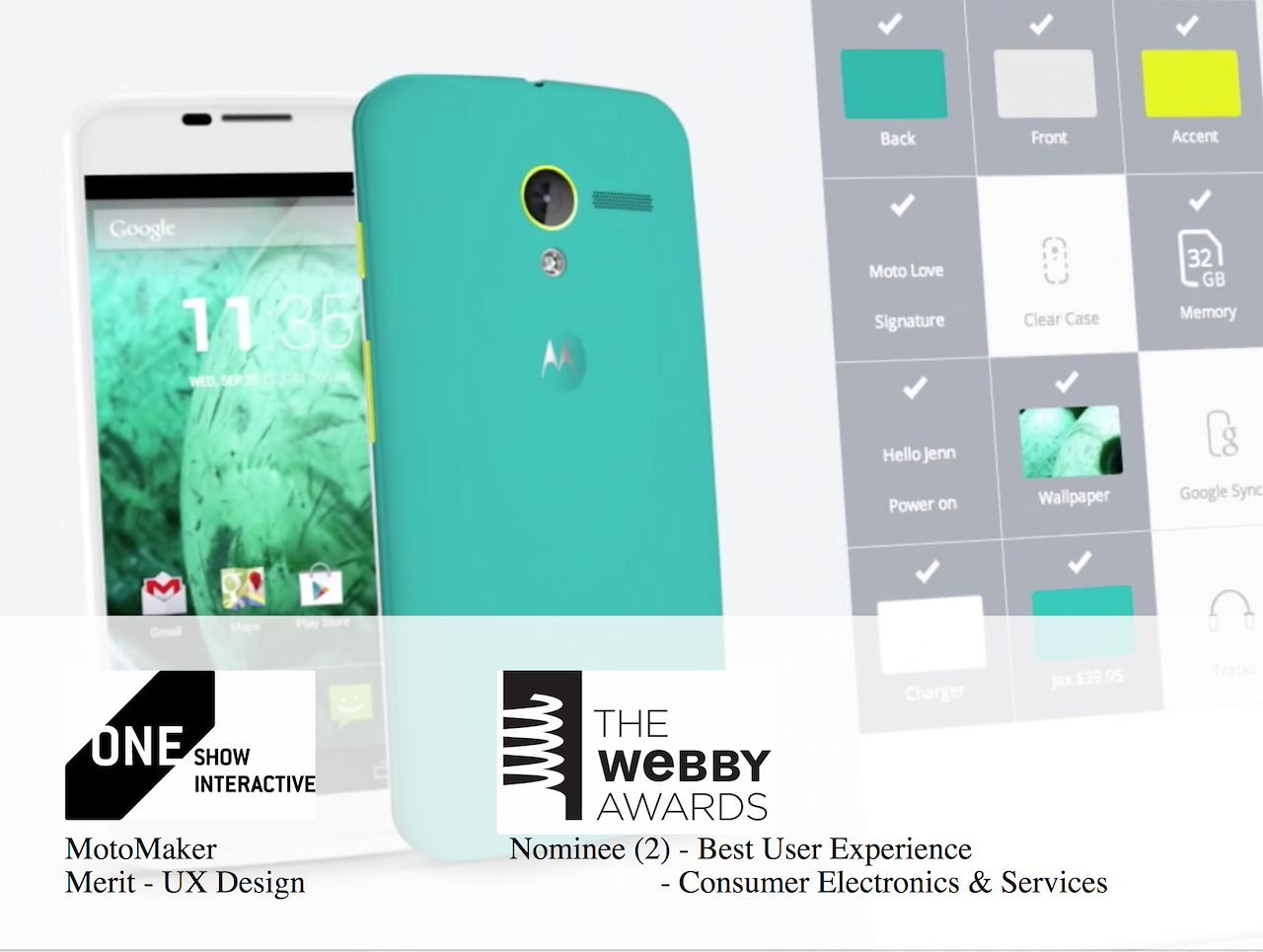 MotoMaker allowed the user to customize hundreds of possible combinations of front phone colors (white/black), (20+ back colors), and (button and camera detail colors).
Part of a large multiple office effort to launch the Moto X.
---
Role Sr. Designer / Art Director

For Motorola — a Google Company

Date 2014

Type Integrated Campaign